Bank guarantees are a sign of confidence. If we furnish a surety or guarantee it means that we are convinced that you will meet your financial obligations. If we are mistaken we jump in to help, thus reducing the risk of payment defaults to zero.
Companies who are doing business with new or foreign partners will be familiar with the demand for a guarantee. What may come across as mistrust is in essence shrewd risk management. After all, trust needs time to grow.
LBBW has built up trust with its customers over a period of years, which is why we are happy to be a guarantor for certain liabilities. This gives your business partners peace of mind and enables you to continue to enjoy financial flexibility.
LBBW's bank guarantees cover a variety of special cases from A to Z. Our range of products includes:
Advance payment guarantee: If an agreed service is not performed, the surety ensures that an advance payment is made.
Warranty guarantee: If defects are identified during the warranty period, the costs are covered if the company becomes bankrupt during this period.
Leasing guarantee: This comes into effect in the event of loss of leasing income and damage to the leased item.
Litigation guarantee: This applies in the event of foreclosures.
Contract performance guarantee: This ensures that the contractual obligations toward a third party are fulfilled.
Customs guarantee: Companies can use these guarantees to defer import duties until their goods are resold or reprocessed and claim the amounts back from the importers at a later date.
Note: If you experience problems opening the documents, please check your browser settings (pdf files will open automatically without download).
Guarantee app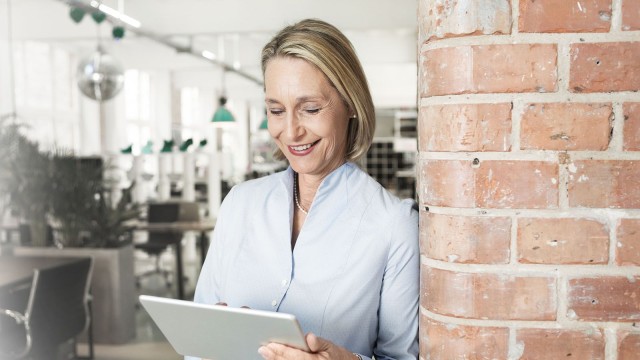 With the guarantee app you can request guarantees quickly and easily in a digital workflow. The order process can be shown in the principle of single, dual or triple control and individually adapted to your company's requirements.
You can view your guarantee portfolio at any time. With the built-in search and filter function, you can see at a glance which guarantees you have already requested, which guarantees are active and which ones have already been removed. Existing guarantees can be amended with three clicks.
The guarantee app is part of the LBBW Corporates-Portal and is available in English and German.
Identifying default risks early on
Businesses that want to safeguard against default risks need to be able to detect them at an early stage. LBBW can help with this, too. We can provide you with training on identifying risks, analyze sample texts with you and raise your awareness of possible contract risks.
Take advantage of our longstanding experience and our specialists' expertise. You can ask your relationship manager for more information about our bank guarantees.