With deep roots in Baden-Württemberg, LBBW is also present in a number of economic and financial hubs worldwide. We place our expertise at our customers' disposal – and are just as involved and innovative as they are. Because we think and act like an entrepreneur.
LBBW provides its services as a mid-sized universal bank to companies, retail and institutional customers and savings banks.
As an institution under public law, LBBW is owned by the Federal State of Baden-Württemberg, the Savings Bank Association of Baden-Württemberg and the City of Stuttgart.
Having total assets worth EUR 324 billion makes LBBW one of the largest banks in Germany.
The LBBW Group has about 10,000 employees working at 100 locations throughout Germany. Its head offices are located in Stuttgart, Karlsruhe, Mannheim and Mainz.
LBBW also serves its customers abroad, with 17 locations in 16 countries from New York to London and even Singapore.
LBBW is a bank you can depend on, in good times and in bad. This establishes trust – which is indispensable for a longstanding successful partnership in banking. Many of the relationships that we have cultivated with our customers have stood the test of time over generations. Wherever you are headed as a professional or individual, we are there for you and will provide the financial backing to enable you to achieve your aims.
We know that companies do not grow by themselves, but require capital and first-rate advice in their financing ventures. It has been in our DNA for the past 200 years to operate on a sound basis while, at the same time, taking bold moves. "Breaking new ground": This mission statement is valued by small and large mid-sized companies, global corporations and the many other customers who put their trust in us. We work hard to earn this trust each and every day.
We highlight our idendity as a medium-sized universal bank, our strategy and our corporate values in our corporate brochure. Our company presentation gives you a brief overview of LBBW.
Ready for All That Is New: We Are Fit for the Future
We look to the future – after all, our actions today shape the course of tomorrow. LBBW focuses its energies on four strategic areas of action:
We draw on our strength as a mid-sized universal bank and direct all of our energy to our customers.
We support our customers as they adopt new business models in today's data-driven and connected world – and, in turn, seize all the opportunities afforded us by digitalization.
We are becoming ever more agile. We make decisions quickly, cooperate with others smoothly and learn continuously. This is what enables us to respond ever more flexibly to customer requirements.

Sustainability

is an integral part of LBBW's strategy. We do our bit to cultivate a growing market for "green" investments. And we help our customers to make the successful transformation to even more sustainable business models.
Our Customers
LBBW is the first choice for companies, but we also cater to a wide range of customers. International banks and SSAs, commercial real estate and institutional customers and the public sector all make use of our services. BW Bank, which is part of the Group, also has private customers and foundations in its portfolio.
We also fulfil the role of a central bank for the savings banks in Baden-Württemberg, Rhineland-Palatinate und Saxony.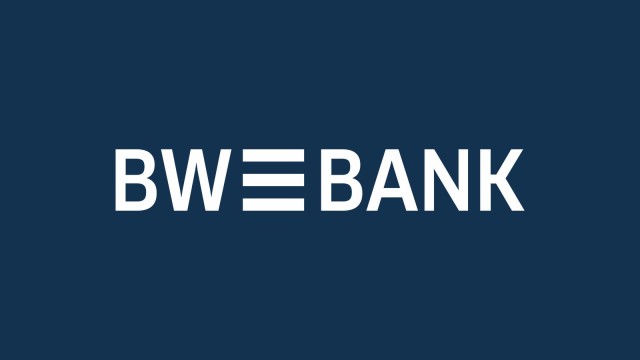 BW-Bank
We cater to retail customers, private individuals, small businesses and SMEs in the core market of Baden-Württemberg via BW Bank. It fulfills the role of a savings bank within Stuttgart.
To BW-Bank
A Public-Sector Bank: LBBW's Owners
LBBW is a legally independent institution under public law. The following owners are holders of LBBW's share capital:
The Savings Bank Association of Baden-Württemberg – 40.534%
The Federal State of Baden-Württemberg* – 24.988%
The State Capital of Stuttgart – 18.932%
The Landesbeteiligungen Baden-Württemberg GmbH – 15.546%
* The Federal State of Baden-Württemberg has a direct stake of 24.988% and an indirect stake of 15.546% in LBBW via the Landesbeteiligungen Baden-Württemberg GmbH.
The majority of LBBW's shareholders are institutions under public law, except for the "Landesbeteiligungen Baden-Württemberg GmbH", which in turn is also owned by institutions under public law. Therefore, LBBW has no ultimate beneficial owner.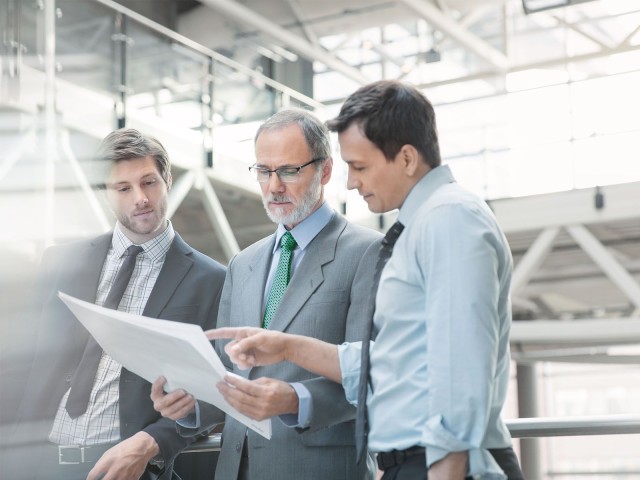 Other Group Activities: Subsidiaries
LBBW supplements its service offerings with subsidiaries in Germany and abroad that specialize in leasing, factoring, asset management, real-estate-related services and the financing of equity investments.
The subsidiaries of LBBW