A handshake, a hug, a pat on the back at your first meeting with new business partners? This sort of scene would be unusual in Germany – but in Mexico it's a common courtesy. Jimena Kreusler is very familiar with this and many other quirks of Mexican business life (more on this in the interview . The political science graduate has been living in Mexico for 10 years and since August 2018 has been the Managing Director of the German Centre Mexico in Mexico City – one of a total of six German Centres worldwide, four of which are owned by LBBW. The Bank also has its own local financing company in the German Centre Mexico, LBBW México Sofom, whose Managing Director Volker Helms has a great deal of experience with the special challenges facing German companies in Mexico.
Opportunities on a market of millions
LBBW selected Mexico as a location as early as 2001. There were and still are good reasons for this: "The market here is an excellent springboard to North, South and Central America," explains Jimena Kreusler.
But Mexico itself also offers great potential for businesspeople looking for new markets. With a gross domestic product of USD 1,213bn (expected for 2018), the Central American country, which covers an area five times the size of Germany, ranks 15th among the world's largest economies. With its more than 120m inhabitants, it has an enormous internal market – which makes it more independent of international economic developments than many other Latin American states.
Germany the most important trading partner in Europe
With a trading volume of EUR 16.2bn, Germany is Mexico's most important partner among the EU member states. Around 1,900 German companies currently have branches or production sites in Mexico, some have already been there for a hundred years. The German automotive industry is well represented with its own production sites. A good example for the range of German companies assisted in their market launch by the local LBBW team is the construction machinery manufacturer Liebherr. Founded in Kirchdorf/Iller in Baden-Württemberg, the company has been in Mexico since 2009 and now has two branches in Monterrey and Mexico City.
How LBBW assists German companies in Mexico
Together with her 16-person team, which consists of local and German employees, Jimena Kreusler provides support for companies in Mexico with offices, consulting and networks. And she can also count on expert support here.
German financing expertise: LBBW México Sofom
LBBW has had a representative office in Mexico since 2001. In 2018, the local finance company LBBW México Sofom celebrated its 10th anniversary. Its target group are the numerous companies from German-speaking countries that establish their own production facilities in Mexico – a trend which has picked up again and continued since 2012. The combination of skilled labor and proximity to the US makes Mexico an attractive production location for many industries. LBBW México ("Sofom" means universal financing company) works in a unique niche here as no other bank from Germany, Austria or Switzerland offers local financing.
The positive aspects for companies range from structural, tax and operational advantages to the personal service for LBBW customers that they often do not find from the usual major banks on site. The person in charge of this is Volker Helms, the Managing Director of LBBW México, which – in addition to investment and working capital loans – also offers commercial financing in the region in addition to consulting and the arrangement of other services. Helms (48) lives with his Mexican wife and five children just ten minutes' drive from the German Centre in the business district of Santa Fe. He has found that "our customers expect first-class, all-round support, because that's exactly what they're used to from our colleagues in Germany. Whether that means LBBW, BW-Bank or one of any number of subsidiaries, the standards are high." (Find out more about the role of German companies in Mexico in the interview ).
Seamless on-site support
A strong team for German companies
Jimena Kreusler from the German Centre Mexico and Volker Helms from LBBW Mexico assist German SMEs especially in launching on the North and South American markets.
Jimena Kreusler, Managing Director
With her 16-person team, which consists of local and German employees, Hess-Kalcher provides support for companies in Mexico with offices, consulting and networks.
Volker Helms, Managing Director LBBW México Sofom
When it comes to project finance, companies can count on Volker Helms and his team: "Our customers expect first-class, all-round support, because that's exactly what they're used to from our colleagues in Germany."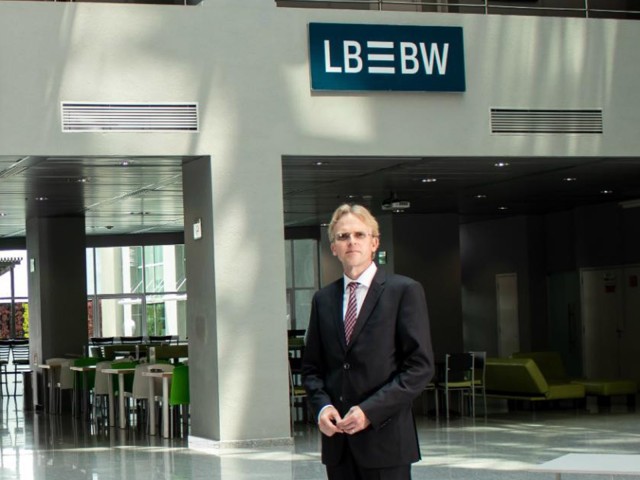 German Centre – Short pathways, comprehensive network
Companies find all this and more under one roof at the German Centre: Key contacts such as German Centre and LBBW employees, tax consultants, lawyers and CAMEXA have offices here. Companies can rent fully developed offices including WiFi and a cleaning service. Since 2017 there has been a co-working area for start-ups and freelancers. The roughly 125 tenants include companies such as Sixt, Miele and Hansgrohe. Meetings, conferences and exhibitions for up to 800 participants can also be held on site; German Centre employees will organize everything on request. "The Centre is a popular meeting point and interface for the German community in Mexico City. Companies that are tenants here can easily access networks thanks to the good contact with institutions and public authorities, and they benefit from the lively sharing of information and experiences," says Jimena Kreusler, summarizing the location's advantages.
Another plus is its location in the Santa Fe business district southwest of downtown. Many international companies have their offices nearby, and the "Expo Santa Fe" trade fair and convention center is also close at hand – another advantage in a city plagued by congestion. Employees and tenants alike also appreciate the easy access to Benito Juárez and Adolfo López Mateos airports, and the proximity to Mexico's largest shopping mall, popular residential areas and a German school.
Insights into the German Centre Mexico
Insights into the German Centre Mexico
More than an office building: German Centre Mexico
German companies that venture onto the Mexican market can find key contacts here, such as LBBW employees, tax consultants, lawyers and CAMEXA.
Abundant room for visions
High-quality furnished office space and showrooms from 20 to 350 square meters give tenants the utmost flexibility in their growth abroad.
The representative forecourt of the German Centre
More than 30 German companies currently have offices in the German Centre Mexico, including Tesa, Miele and Continental.
Conferences, product presentations and more
The representative premises of the German Centre Mexico are suitable for organizing events and conferences for up to 800 people.
Santa Fe – The best location for business
Many international companies have settled in Mexico City's fashionable district. They appreciate the proximity to Expo Santa Fe, easy access to downtown and to the two international airports.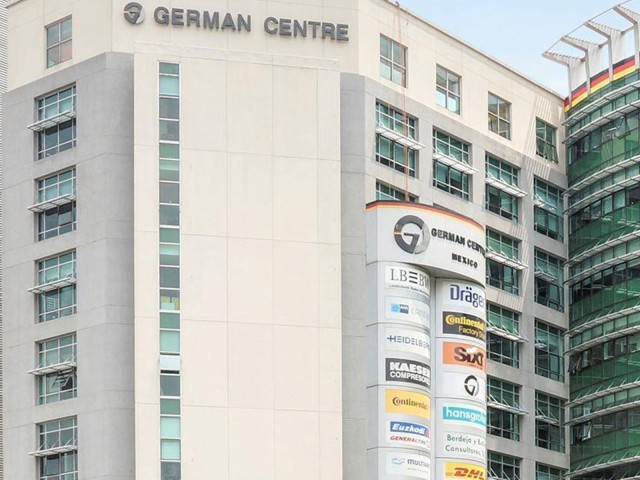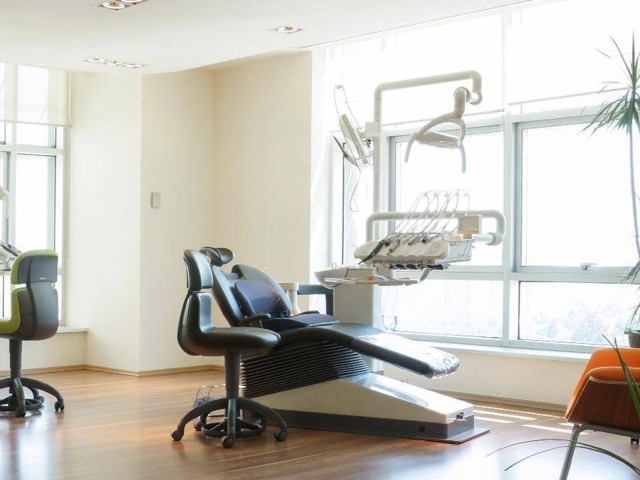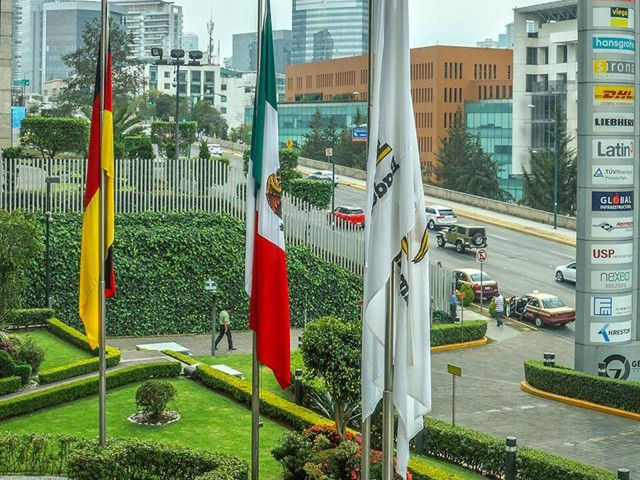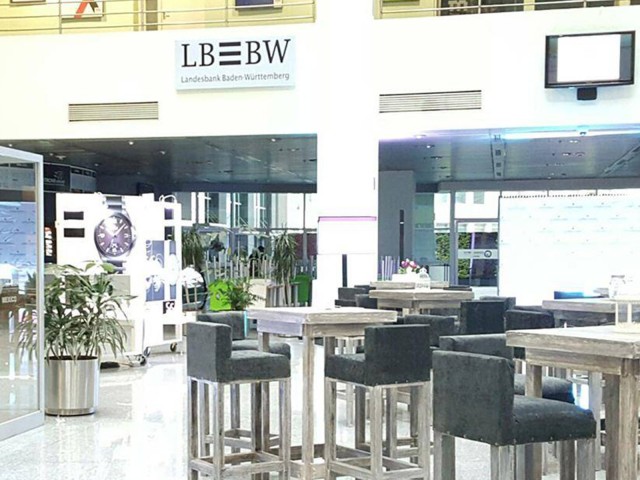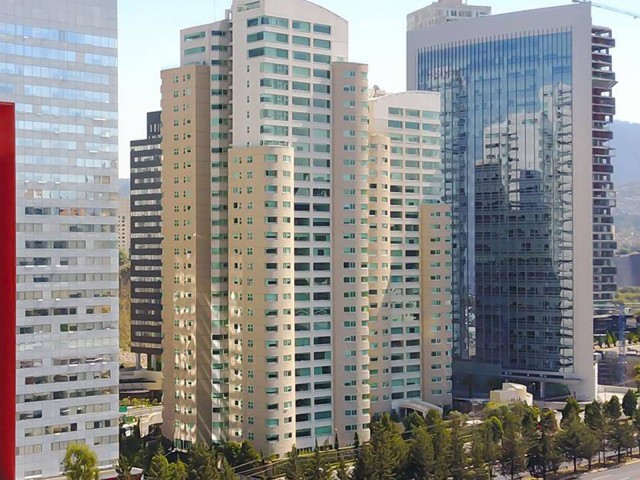 Dark clouds from the north?
One of the questions hotly debated in Mexico's business circles today is the possible impact the potential policy of isolation announced by US President Donald Trump could have. For the US accounts for the lion's share of Mexico's international business. And German companies also deliver extensively to the US market from the low-cost production location of Mexico.
However, Trump's declaration that he will renegotiate the North American Free Trade Agreement between the US, Canada and Mexico has so far done little to dampen the spirits of the companies in CAMEXA. This can be seen by the World Business Outlook survey conducted by the German Chamber of Commerce in May 2017:
At the time of the survey, 65% of member companies anticipated growth in business in the coming twelve months
29% expected their results to remain the same
Two out of three companies also saw their current situation as "good"
29% described it as "satisfactory"
Only 4% were pessimistic
"There are worlds between rhetoric and reality," says Volker Helms. His takeaway is that "the Mexican economy is not just robust, but also largely integrated with that of the US. You won't read in the press that growth is spreading to more and more sectors. Who knew, for example, that Mexico has since become a production location for aviation technology?"