As intermediaries between investors and capital seekers, banks play an important role in climate protection. With their help, more capital can flow into sustainable and green investments. The methods of choice for this are green bonds. These have existed around since 2007, and have more than quadrupled in volume over the past four years. In 2018 alone, EUR 167bn of green bonds were newly issued worldwide. Nevertheless, the ever-increasing demand can only be partially met.
This provides bond issuers with interesting opportunities to broaden their investor base if the bonds have certain environmental characteristics. Anyone who acts as an issuer of green bonds must prove that the money is being used in an environmentally friendly way, and that the bond is helping in the fight against climate change. The spectrum here is very broad. Whether it is renewable energies or electromobility, energy efficiency or reduced consumption of resources – all of this is considered green and sustainable. Anyone who is working to reduce transport costs, prevent waste or build energy-saving houses (or renovates them accordingly) can also make use of green bonds. Issuers can use these and a number of other measures as assets to upgrade bond issues to green bonds.
What applies to companies applies even more to countries and banks that use green bonds for refinancing. There are currently no binding standards for green bonds, but there is a voluntary guideline, the International Capital Market Association (ICMA) Green Bond Principles. This determines the way in which revenue may be used and how the reporting should be. One of the standards of the ICMA guideline is that an independent agency must examine the project before it can be labeled as green. The agency certifies that the project is sustainable and thus confirms that the investments actually benefit the environment.
Green bonds are always used for a special purpose
Apart from the sustainability rating, green bonds are comparable to conventional bonds. When companies place a bond, the volume is usually at least EUR 500m. If countries, federal states, central or other banks are involved, the EUR bn limit is quickly crossed.
For the energy company innogy, the figure was EUR 850m. Previously, innogy had imposed a set of rules on itself that determined how the money from the green bond may be invested. It permitted only investments in renewable energies, energy efficiency and electromobility. The rating agency Sustainalytics audited the internal innogy rules and regulations, then compared the bond with the ICMA Green Bond Principles and finally certified it. The result was that the bond – which LBBW helped with – was almost five times oversubscribed.
Experts are expecting this green financing instrument to develop with great momentum, and LBBW also sees it as a mega-trend. Investors are increasingly switching from conventional to green investments. Any issuer that wants to use this trend should carefully analyze they opportunities they can already use or can create in the future for green issues. "It would probably be possible to make a number of conventional issues green today if we were to analyze the issuer's conditions with this in mind," says Christoph Zender, who manages bond issues for LBBW's corporate customers.
Green bond market on groth trajectory
Issue volume in USD bn
Source: Climate Bond Initiative, LBBW Research
Demand exceeds supply
Even now, the demand for green bonds far exceeds the supply. This is also shown by the response to the largest green bond issued in Germany to date. The volume of the bond launched by the state-owned development bank KfW in May 2019 was EUR 3bn – and it was three times oversubscribed. KfW uses green bonds primarily to refinance loans for solar and wind farms. LBBW placed its first green bond with a volume of EUR 750m in 2017 to refinance energy-efficient commercial real estate. It, too, was significantly oversubscribed.
In 2018, LBBW upped the ante by placing a EUR 500m green bond in the form of a Pfandbriefe (mortgage-back covered bond). The books were closed after just two hours, as the order volume was already three times oversubscribed.
LBBW, already the market leader for covered bonds in Europe, is now also a sought-after name for green bonds. It uses a global network of investors interested in green bonds and is in daily contact with all relevant institutional investors. This enables LBBW to quickly place large volumes for its issuers. Already a leader in marketing, LBBW has long extended its expertise to the structuring of green bonds. In this way, LBBW can offer all important steps for issuing this green product from a single source.
Do you have questions?
Contact us!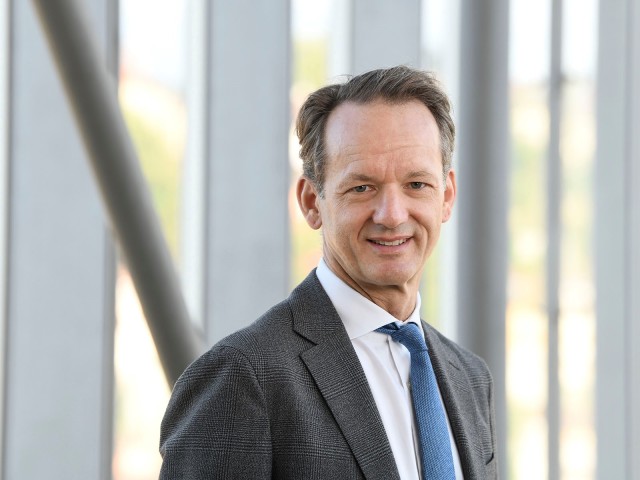 Marcus Offenhuber
Head of Debt Capital Markets & Securitization