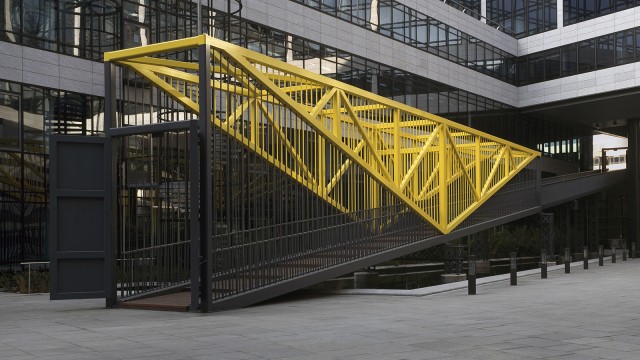 Art in View
Welcome to the News Section
Here you will find our latest press releases on art in the LBBW Collection and related activities.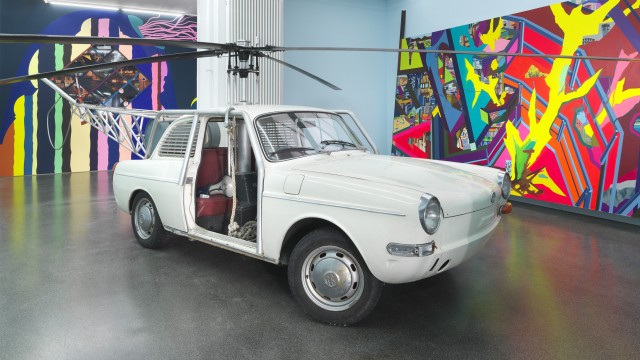 LBBW Collection shows new acquisitions at ART COLOGNE
From November 16 to 19, 2023, the LBBW Collection will be guest at ART COLOGNE, showing a selection of its new acquisitions from the last five years. The theme of the presentation titled "past is present is past" is the artistic examination and adaptation of events and social upheavals, which have occurred in the past but nevertheless shape our present, identity and consciousness. In addition to two large-scale installations by Henrike Naumann and Franz Ackermann, works by Simon Herkner, Sven Johne, Annette Kelm, Morgaine Schäfer and Tobias Zielony can be seen at booth B303 in hall 11.2. As part of the fair, two LBBW Art Talks will also take place on November 18 in cooperation with Monopol Magazine.
To the Art Cologne website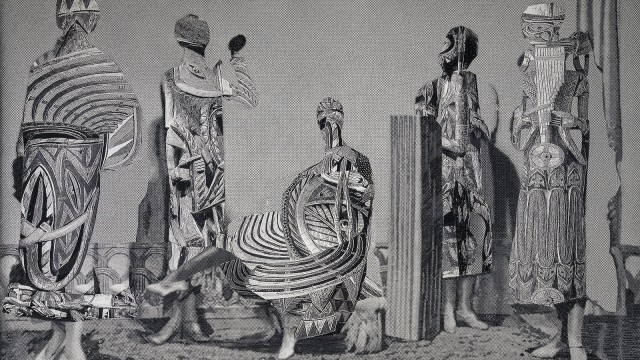 LBBW Collection with "Social Fabric" at art KARLSRUHE 2023
At this year's art KARLSRUHE the LBBW Collection is showing "Social Fabric" - a selection of textile-based art. Textiles and artistic creation are interwoven with a long pictorial tradition and reception history. The weaving workshop at the German Bauhaus is considered the nucleus of textile art in the classical modern period. However, during the second half of the 20th century, the use of textile in art experienced a revival, although with a different approach. From May 4 to 7 at booth U5 in hall 1, visitors can explore a selection of works that are dealing with identity(ies), cultural imprint, social norms, and consumption behavior patterns. Participating artists are Nevin Aladağ, Mona Ardeleanu, Shannon Bool, Anna Grath, Thomas Grünfeld, Jörg Sasse, Wiebke Siem and Rosemarie Trockel, among others.
To the Art Karlsruhe website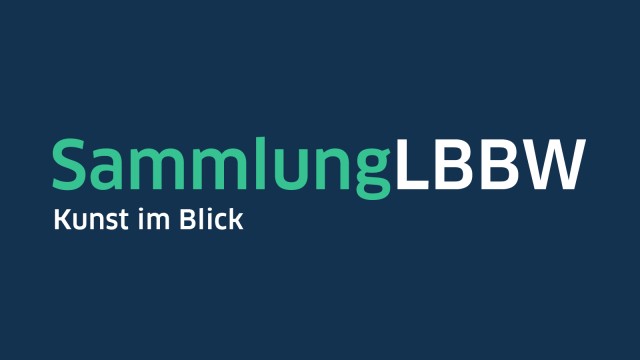 LBBW Collection at art KARLSRUHE 2022 with its own booth
At this year's edition of art KARLSRUHE from July 7 to 10, 2022, the LBBW Collection will for the first time show a selection of representatives of abstract, concrete, and constructivist art as well as their contemporary interpreters at its own booth under the title "Sound of Silence." Works by Rupprecht Geiger, Erdmut Bramke, Camill Leberer, Helmut Dorner and Gerwald Rockenschaub, among others, will be on display in Hall 3, Stand T01. In addition, on Saturday, July 9, at 2 p.m., an LBBW Art Talk featuring renowned experts on "The Länd Art. Art Landscape Baden-Württemberg" will take place.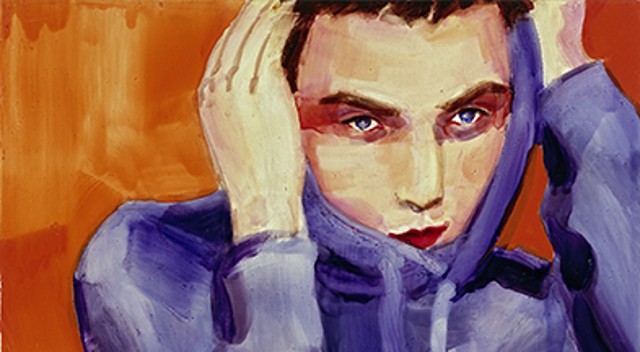 LBBW has been collecting art for 50 years. The result is an outstanding corporate collection of around 3,000 works - the LBBW Collection. In the special exhibition "Now or Never - 50 Years of the LBBW Collection", the Kunstmuseum Stuttgart and LBBW will present selected works in the cube on Kleiner Schlossplatz from November 13, 2021 to February 20, 2022.
Press Release