More and more people are using air travel as a means of transportation. This is placing demands on airlines: Increasing air traffic volume means that continuous investments in aircraft are required.
Be on a sightseeing tour of the Taj Mahal within ten hours or travel ten hours in the other direction to attend a business meeting in New York: Distances are scarcely a big deal anymore. Air travel is still becoming increasingly straightforward and popular. Passenger volumes have been growing at a rate of around 5% a year since 1980. As demand from holiday makers and business travelers rises so, too, does demand for aircraft on an ongoing basis. The demand for new fuel-efficient aircraft is enormous not only in Asia, but in Europe and the Americas too. Experts predict that demand for new aircraft will reach almost 40,000 in the next 20 years.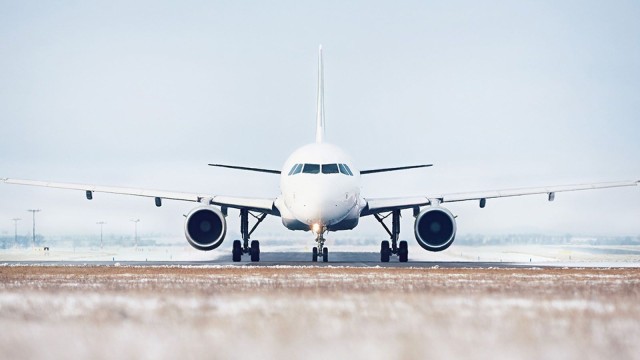 LBBW is there to help with all your aircraft finance needs. Whether you are an airline, lessor, insurance company or pension fund: LBBW and its partners can offer you reliable and flexible finance even at short notice. Backed by its longstanding market expertise, LBBW has the specialist knowledge you can rely on to execute even complex international finance solutions.
What we finance
We specifically focus on environmentally friendly commercial aircraft with more than 50 seats, primarily from global market leaders Airbus and Boeing. In individual cases, we also finance regional jets from Embraer and Bombardier and turboprops. We also finance used aircraft if they are of a high quality.
We structure large-volume finance from single assets and portfolio transactions through to warehouse facilities. Our products include commercial finance, portfolio finance and ECA-covered finance (ECA = export credit agencies).
How we finance
LBBW offers airlines and leasing companies a broad range of different implementation channels and financing instruments with terms of up to twelve years. Our financing methods include leasing (finance and operating leases), JOLs (Japanese operating leases using Japanese equity capital) and pre-delivery payment finance (PDPs). We also give institutional investors the opportunity to participate in these types of financing and to act as an agent.
Investors can access our range of syndication products for aircraft finance. Syndication means that you get your finance from a single source as you would expect, in this case from LBBW. We form a syndicate via our established syndication platform and, as the lead arranger, we are always available as your point of contact for all questions relating to your finance.
Do you have any questions?
Then get in touch with our transport finance experts!