A major honour for FICC Markets and the whole bank: LBBW for the first time was rewarded with one of the prestigious Risk Awards by Risk magazine, one of the most important publications in the derivatives industry. The bank was named "Rates flow market-maker of the year" and thereby follows in Citadel Securities footsteps. "This success was only possible because of the great team effort and the dedication of everybody that was involved." explained Dr. Thilo Rossberg, Head of FICC Markets. Winners were officially awarded at a gala dinner on November 27th in London.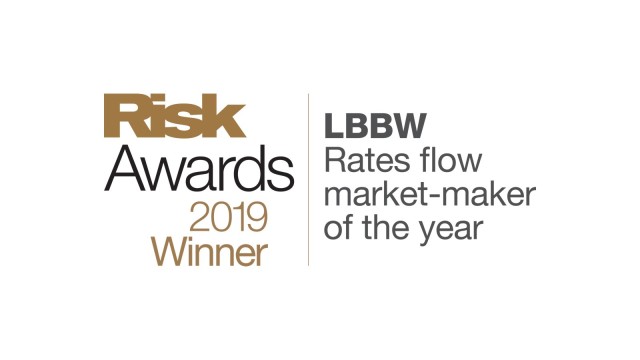 Besides LBBW's outstanding achievements in Eurex-cleared IRS, Risk highlighted the overwhelming feedback from LBBW´s clients regarding price quality, reliability and relationship in general.
The full article from Risk explaining their decision to name LBBW "Rates flow market-maker of the year" can be found here.
To the article
The Risk Awards recognize businesses and individuals for their achievements and contributions to the derivatives and risk management industries. Risk Magazine's editorial team selects the winners following a review of written submissions, research and interviews with senior market participants.
The full list of winners is available here
Real clients. Real products.
Connecting corporate needs with the financial world is the foundation of our success.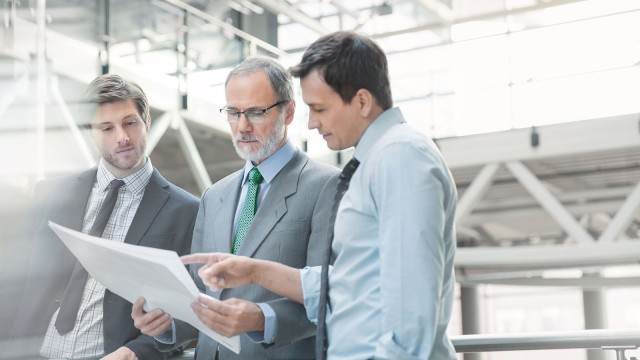 The focus of our business model is to satisfy our customers' needs. The joined forces of Trading, Sales and Client Relationship Managers (CRM) combined with the consequent expansion of our interest rate swap business are key to our success:
We offer our clients the full range of IRD products while our particular strengths match our customers' focus – this enables us to leverage the real economy into the finance industry.
Our clients – Germany's hidden champions and market leaders. Our trading partners – the world.
Firmly set in the south of Germany, the region of hidden champions and market leaders, LBBW has succeeded in building an outstanding client base with a strong focus on the real economy.
Our way of connecting corporate needs with financial markets is one of a kind and truly represents the next level of banking.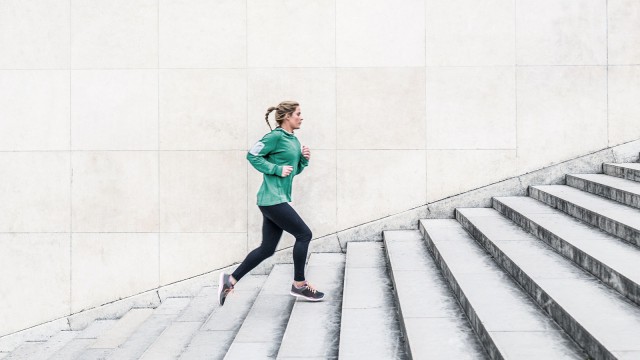 Your Options. How to trade with LBBW.
Onboarding is quick and easy. Our prices are firm, fast and competitive.
The way of trading IRD has changed rapidly within the last couple of years. Regulation, digitalization and technological developments are cornerstones of this change. While trading IRD is still a people's business, the art of execution has changed. Particularly in plain vanilla swaps, trading via platforms or venues is standard these days. That's why LBBW offers a broad range of eTrading possibilities.
Generally, LBBW's clients have three options when it comes to trading interest rate swaps.
Clients can either trade via voice/IB chat or electronically on our Bloomberg or Tradeweb venues with us. For non-clients we offer a simple and easy electronic onboarding process.
LBBW offers its clients flexible options regarding documentation. Clients have the possibilities to trade under a classical ISDA MA or DRV, alternatively simple and fast onboarding is possible with a CDEA (Cleared Derivatives Execution Agreement).
Interest rate derivatives with LBBW can either be traded bilaterally (in the case of no clearing obligation) or cleared via LCH or Eurex, depending on the client's preferences. Additionally, LBBW also offers client clearing solutions for those clients that are no direct clearing members at LCH or Eurex. If you are interested in trading interest rate derivatives with LBBW, please contact Kai Altobelli.
*depending on the client's clearing obligations
LBBW at Eurex.
Where client needs meet LBBW's expertise. In times of political uncertainty, we support our clients by offering access to more than just one liquidity pool.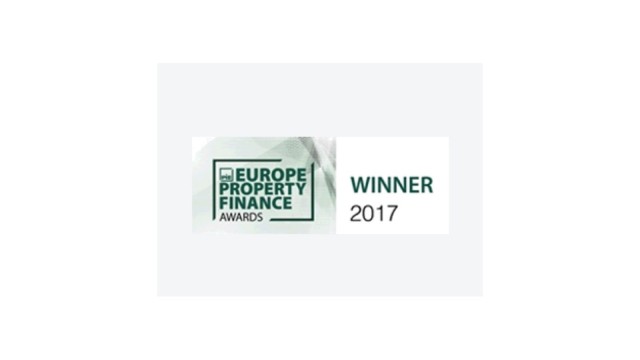 LBBW offers its clients two options to clear interest rate derivatives: Besides being a member at London-based clearing house LCH, LBBW is also a major liquidity provider on Frankfurt-based alternative, Eurex clearing. In the light of Brexit and euro-clearing discussions we identified a strong demand in the market for a EU27 clearing solution. LBBW was one of the first banks in 2018 to take part in the Eurex Partnership Program. By increasing the clearing volumes at Eurex, LBBW actively supports establishing an alternative liquidity pool for EUR-denominated IRS within the EU27.
As a result, LBBW was ranked #1 among all participants in the Eurex Partnership Program in March 2018. We clearly see the Eurex partnership program as means of introducing our clients' needs to Eurex and to actively shape future market developments. The successful participation in the Eurex Partnership Program clearly demonstrates that LBBW is one of the top liquidity providers for Eurex-cleared IRS.
IRS Market Making Competence.
Made in Baden-Württemberg
Our repeated #1 position in Bloomberg EUR IRS-Market Making illustrates LBBW's leading role and underlines our approach of undertaking derivatives business with a clear focus on our customers.
Would you like to know more? Just ask us!
Dr. Thilo Rossberg
Managing Director
Head of FICC Markets
Tel: +49 711 127-75000
Thilo.Rossberg@lbbw.de
Pascal Souchon
Executive Director
Head of EUR Linear Trading
Tel: +49 711 127-75204
Pascal.Souchon@lbbw.de
Kai Altobelli
Director
Global Head of e-Sales IRS
Tel: +49 711 127-75409
Kai.Altobelli@lbbw.de