Bonds involve large sums of money. When companies place a bond with LBBW, it usually involves funds of at least EUR 500 million and often billions. And there is an attractive story behind every placement. After all, investors want to be convinced that they will get their money back – with interest. Taking over a strong competitor, breaking into a new market or setting up a factory to produce an innovative product – these are the kinds of stories that convince investors. Not to mention the fact that they entice LBBW to support companies with bond placement and reduce the amount of red tape involved.
Bonds and Schuldschein are an attractive alternative to loans for companies, especially given the high measure of flexibility they have in choosing the terms of corporate bonds. Some companies repay their bonds within five years, while others don't repay them until ten years down the line. Plus interest for the term.
The benefits at a glance
Companies receive liquidity directly from the capital market, leaving their existing credit lines unaffected.
Companies are not dependent on the rights of investors to have a say.
Companies increase their profiles on the capital market, which facilitates transactions in the future.
What LBBW has to offer
LBBW will give your bond strong placement capability thanks to superb access to national and international investors.
Our experienced project team will provide you with independent and personalized advice.
Our fixed income research will provide a tailored analysis.
Individual arrangement and structuring of bonds (continuous and standalone issue, private placement).
We take care of the distribution, act as the payment office and list the bond at a securities exchange.
Our sales managers have a national and international remit that also includes the secondary market.
We also do "green" bonds
In November 2017, Innogy issued a green bond with a volume of EUR 850 million. The energy supplier used it to refinance four offshore projects in the UK and Germany and one onshore project in the Netherlands. LBBW played a leading role in the issue. This once again demonstrated our competence in "green" bonds. In recent years, we have supported our customers with numerous green issues and gained a market share of just under 40% in green bond issues.
LBBW also used its green bond expertise to its own benefit, issuing its own green bond in December 2017. The issue had a volume of EUR 750 million.
Alternatives to investment-grade corporate bonds
LBBW can also assist your company with Schuldschein and hybrid bond / high-yield bond issues.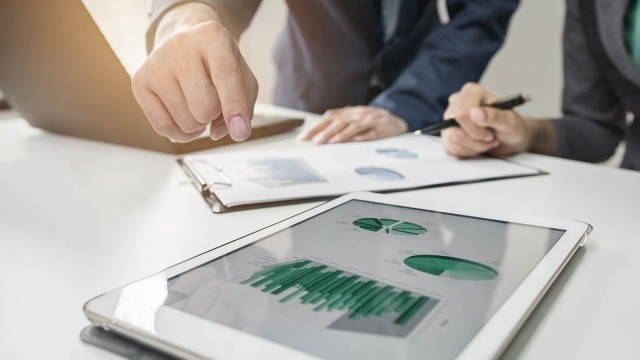 LBBW Markets
Top-class expertise on the capital markets: We exclusively provide our customers with a wide range of analyses and studies in this area. Read for yourself!
The direct path to LBBW Markets
Would you like to know more?
Your contacts at LBBW