There's a different way to be modern. In international trade, papers are sent from one place to another, signed and sent back, often more than 100 pages, and if in doubt the forms may need to be stamped, too. This is inconvenient, frustrating and time-consuming. And luckily it will soon be a thing of the past, thanks to Marco Polo.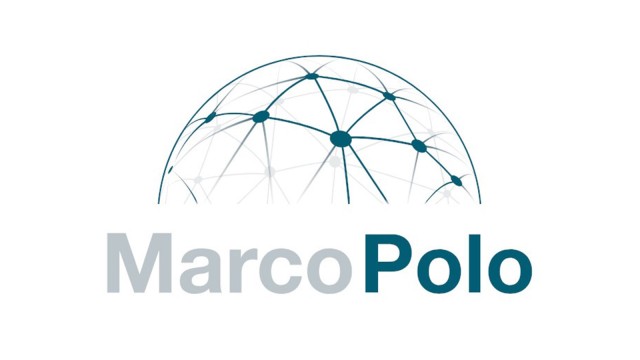 The fast-growing network for trade finance is based on blockchain technology
The trade finance network is named after the Venetian world traveler who first told the Europeans tales of exotic lands. Nowadays, long-distance contact is faster and more direct, and a lot can be done electronically. Only in trade finance has this failed to materialize so far. Here, bureaucracy has been proliferating for decades – mainly for legal reasons. Goods are not paid for until they have arrived safely and no nasty surprises are to be expected any more. None of the parties involved want to run any risks. So reams of paperwork are amassed to make doubly and triply sure. Marco Polo makes all of this redundant. The network is based on distributed ledger technology or DLT – in this case, an expanded blockchain known as Corda. It allows all participants to access a shared, decentralized database where they can edit documents.
All sorted out – within minutes
Using the Marco Polo network, companies can exchange information within minutes, agree order and delivery data, and secure the payment term by way of a payment commitment. This conditional payment commitment is handled by the buyer's bank, which can give the commitment within minutes – rather than days, as before. After the delivery is received, the associated data is immediately available in the systems and the banks settle the payment without delay.
Banks will need hardly any paper to settle trading transactions anymore.
"Banks will need hardly any paper to settle trading transactions any more, thus significantly reducing the burden on companies," says Michael Maurer, Head of the International Trade and Payment Solutions division at LBBW. The entire flow of information and the triggering of the payment commitment take place automatically via the platform.
It's started!
In May 2021, Marco Polo got started properly with its first completely digital transaction. This involved safeguarding payments in trading transactions with special couplings. The necessary data transfers between the technology group Voith and the pump and valve manufacturer KSB, as well as LBBW and Commerzbank as participating banks, took place in a secured and restricted area to which only the parties involved had access. Time-consuming manual review of paper documents was replaced by an automatic comparison of digital trading data, which took only a few minutes.
The platform had previously tested such transactions for two years, with Voith and KSB as well as with Daimler and Dürr . For example, the order and delivery of a balancing machine from the Dürr subsidiary Schenck to Daimler was agreed between the companies via Marco Polo and secured by way of the bank's payment commitment. Upon delivery, the associated data was uploaded to the network and automatically compared against the data previously agreed, thus triggering the irrevocable payment obligation.
This innovation is coming at exactly the right time.
Together with Commerzbank, LBBW is one of the founding members of Marco Polo. Several other banks including BNP Paribas, ING, Standard Chartered, and Natwest have since joined the network. In addition, Marco Polo deliberately involves companies that are important for global trade. These include logistics specialists as well as ERP providers (SAP, Oracle), which ensure that companies can integrate the data from their ERP system in the network.
"With trade finance, we are entering a new application area for distributed ledger technology that will benefit our customers enormously," says the responsible member of LBBW's Board of Managing Directors, Dr. Christian Ricken. "This will make transactions faster, easier, and more secure."
Do you have any questions? Contact us!